No Wait-Make and Eat Ambrosia
pangcha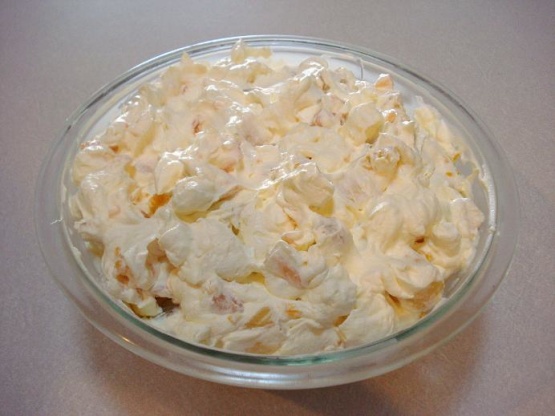 NO WAITING - MAKE AND EAT RECIPE A Cool Refreshing Updated Version of A Classic Recipe! Try it! I Promise It Will Be A Hit!!

made this for the thanksgiving gathering and didn't have a bit left over, some people wanted the recipe, wouldn't change a thing. this is a great recipe and one that im sure to make again. thank you for posting
Mix Instant Vanilla Pudding with the reserved pineapple juice in a large mixing bowl and set aside 5 minutes until set.
Fold in Cool Whip.
Fold in pineapple, fruit cocktail, mandarin oranges, marshmallows, and almonds.
Top with coconut.
Can be served immediately or made ahead of time and kept in the refridgerator.