awalde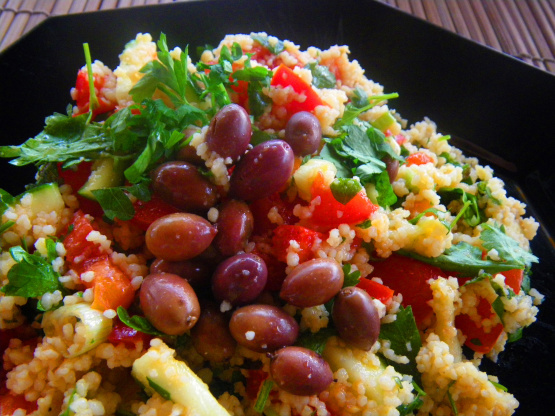 This is NOT traditional, nor is it heavy. It's a light, fresh, colorful alternative. I use on sandwiches and tacos. Cooking time is the time it should sit to mingle flavors.
Stir together the (uncooked) couscous, olive oil and lemon juice in a very large bowl.
Let it rest at room temperature to soften and plump-en-up to an a texture like finely chopped nuts.
Add the remaining ingredients and stir well.
Add more lemon juice to taste.
Cover and refrigerate for 24 hours or so.