Bergy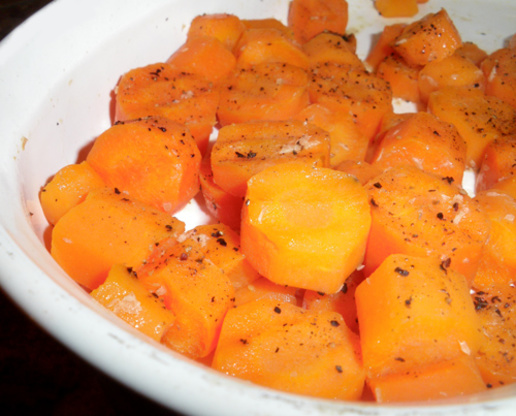 If you're a fan of carrots and of horseradish, you'll like these. I often make this if I'm cooking a roast, and I sometimes sprinkle with fresh dill. Cooking doesn't always take as long as stated, so check them.
Combine carrots through horseradish with 2 Tbs water and place in a tightly covered baking dish.
Bake at 350°F 1½ hrs or until carrots are tender.
Stir gently and sprinkle with dill just before serving.