Nif's Homemade Grainy Mustard (Great Gift Idea!)
Nif_H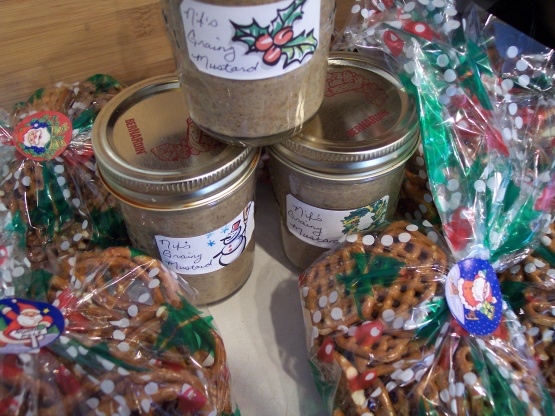 I played around with a few recipes unitl I came up with my own. I am giving some of the jars away as Christmas gifts with 2 different kinds of pretzels. Enjoy!
In a bowl, mix mustard powder, mustard seeds and water. Set aside.
In a saucepan combine remaining ingredients. Bring to a boil and simmer for 5 minutes.
Whisk the mustard mixture inot the saucepan. Bring this combined mixture to a boil and simmer for 10 minutes.
Pour mixture into a blender and pulse until you have reached your desired consistency. I like it quite grainy myself!
Pour into sterilized jar and seal immediately. Let cool at room temperature until no longer warm.
Refrigerate!