Nana's Cognac Roquefort Spread
twissis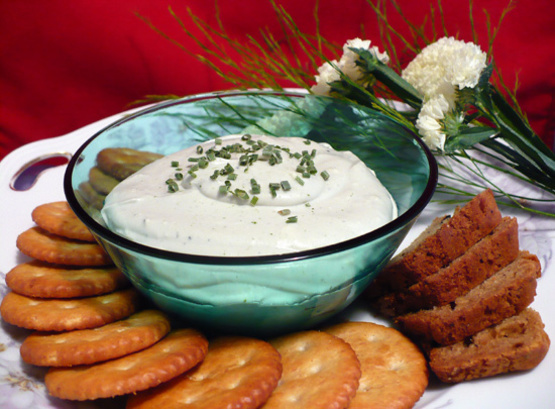 This was in one of my mother's recipe books. She entertained a lot and this must have been one of her spreads.

DH had to work today (Sat), so I decided to make a half recipe of this as a spec treat for us to share when he got home ~ & spec it was! I made it exactly as written & served it w/homemade bread + crackers. The prob w/Roquefort cheese at our house is DH makes it vanish faster than I can buy it. This recipe stretches the fridge-life of a chunk of Roquefort cheese, adds richness w/butter & cream cheese & then elevates it to spec w/the cognac. It is perfect as is, but I did sprinkle chives on top to add a color variant for the pic. We loved it & will repeat it often, so thx for sharing your mom's recipe w/us. :-)
Beat Roquefort cheese, cream cheese and butter until smooth.
Gradually add cognac beating steadily.
Serve with fruit and bread.