I looove chocolate so much anything that would be considered too sweet for anyone else. But I know those things are unhealthy so I came up with this recipe that can give me all the chocolaty love without the pudge.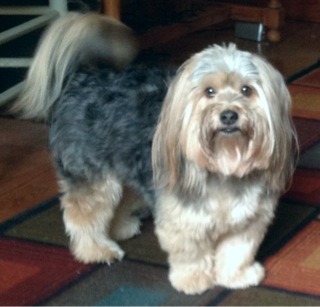 I stumbled on this recipe and went straight to the kitchen. I wasn't craving any chocolate but I just had to try this simple chocolate fix. My goodness it just doesn't get ANY easier then this! It was so creamy and rich tasting I just couldn't believe it. I only needed 2 packets of splenda and it was just right for me. But the Zaar nutritional facts are off because one Tablespoon of cocoa powder has 15 calories and of course theres the cream cheese at about 35 but for those few calories this is sure a good way to keep from derailing your diet. Thank you so much for this and if you come up with any more good ones like this please post them too.
mix all together and enjoy!