My Mamma's Black Bean Soup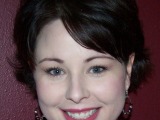 I can't wait for fall! I crave this soup, and it's so good and different with the sour cream and fresh lime condiments.
Directions
For soup:.
Combine all ingredients, except rum and bring to a boil in a large stock pot. Reduce heat and simmer 2 hours or until soup is thick.
To serve:.
Lace soup with rum. Spoon into bowls and top with sour cream, green onions, cheese and lime wedges.
Most Helpful
We threw in the ham bone to simmer with the rest of the goodies and it turned out great. We will make this one again!