Whipper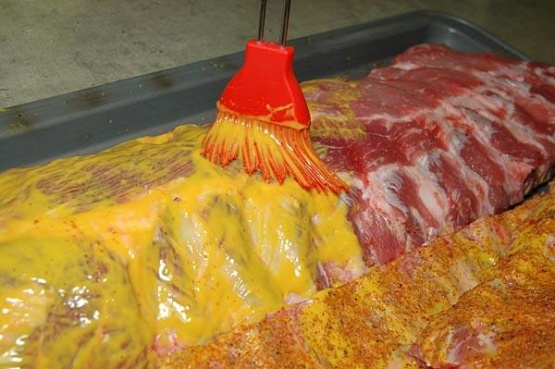 I've noticed that Paul Kirk, the "Baron of Barbecue", always bastes his meats with a mustard sauce before putting them in the smoker. He claims this is the most important step you can do in barbecuing, as it seals and moistens the meat. The vinegars in it interact with the enzymes of the meat and it enhances the flavor of the meat without actually giving it a mustard taste. It also acts as a glue for the dry rub. I really noticed an improvement after I started using it. This a mustard sauce I put together that you can use on ribs, pork butt, brisket and chicken.

We've used this several times when smoking ribs & brisket. It does make a difference in the meat. Thanks for sharing.
Combine and mix ingredients well in a small bowl.
Slather completely over the meat, then apply your spice rub before placing it in the barbecue.
Left over mustard sauce will keep in the refrigerator for several months, so you can make a larger batch to have handy for the summer.