Mushrooms and Cilantro Curry
This is from Madhur Jaffrey. Posted for zwt 2006. Sounds good!!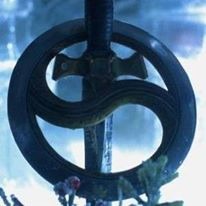 I really wish I could rate this one higher, but we just didn't care for the flavors in this dish. I think I'm going to try this one again omitting the cinnamon, cardamon and cloves. I may try adding in some curry powder instead.
Pour oil into a wide, heavy, lidded pan or wok, set over medium-high heat.
When oil is hot, add cinnamon. Stir once and then quickly add the onions and chilies. Stir fry for 5 to 7 minutes until onions are golden brown.
Take pan off heat and add the yogurt and 1/2 teaspoon salt.
Return pan to heat and cook, stirring, until all the yogurt is absorbed and you can see the oil at the edges.
Put in the mushrooms, another 3/4 teaspoons salt, cloves, cardamon and cilantro. Stir and reduce heat to low, cover, and cook gently for 10 to 15 minutes, stirring occasionally.
Remove the lid and raise the heat to medium high to boil off some of the liquid, stirring occasionally.
Add cream, serve.