Lvs2Cook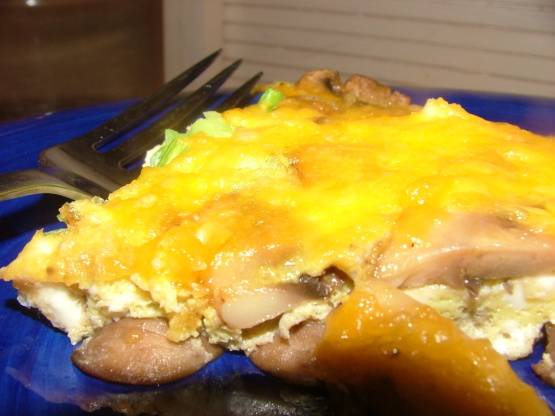 Use your favorite vegetable and cheese to make this frittata your way.
Preheat your broiler.
Melt the butter in a 10 inch oven-proof skillet.
Add mushrooms and saute until golden brown, about 8 minutes.
Beat the eggs and green onions in a bowl and season with salt and pepper.
Pour the egg mixture over the mushrooms and stir briefly.
Let the eggs begin to set around the edges.
Cook until the eggs are almost set but still mostly moist.
Arrange the cheese slices on top of the eggs.
Broil until cheese melts and bubbles.
Slide the frittata onto a plate and serve or slice in the pan and serve slices.