Murray's Ketchup Lovers Slumgullion (Lite-Bleu)
Prep 10 mins
Cook 15 mins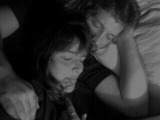 My dad and his wonderful 'budget' meals. His memory lives on in his 'pull stuff out of the fridge and make a meal' Here is another one of my favorites from him. It's a homemade hamburger helper of sorts. All Lite-Bleu recipes are complete meals that we designed for our weight loss diet. Please visit our homepage for more info.
Directions
In a large pot, cook ground beef, onion, and green pepper.
Drain and return to pot.
Add remaining ingredients and cook until heated thru.
Most Helpful
Almost anytime I see a recipe that includes salt, pepper & garlic, I tend to substitute lemon pepper for the S&P, & that's what I did here, as well! Otherwise I followed the recipe right on down & we had a very satisfying meal (several of 'em, in fact)! Thanks for sharing this very nice recipe! [Tagged & made in Please Review My Recipe]
I really enjoyed this meal and so did the kids. I also used some red bell pepper that I had and a clove of garlic instead of the powder. I sauted these with the ontion and green pepper then added the ground beef and cooked until it was done. The only problem I had, was my fault and I fixed to much macaronni and then ran out of ketchup so I had to add some tomato sauce to mine as well. I loved the flavor the italian seaasoning gave it and I actually used about 2 tsps in mine. Thanks so much for sharing. This will be fixed at our house again. Prepared for PRMR tag game.

Well, you're gonna get a 3-fer here, lol. 3 reviews in one! My grandson called me the night that I was making this and asked what he could make with the ingredients that he had on hand. This fit the bill (although he didn't use bell pepper, lol)! I also emailed my grand daughter who LOVES ketchup and sent her this recipe. She eats ketchup in, on, over, and under everything. All 3 of us made it the same night! Everyone agreed that it was very simple. I used small shell macaroni and red bell pepper because that's what I had on hand. The grandkids followed the recipe, lol (except the green pepper above). I personally thought that it was a tad bland and would add more herbs/spices for more of a kick. DGS thought that it was good and gave it a 4. DGD loved it and gave it a 5. Maybe it's an age thing?! LOL. Thanks 2Bleu for sharing a recipe that 2 generations of my family had alot of fun making and comparing notes. Made for Photo Tag.