Munchy Mix (Healthy and No Nuts)

This is a yummy, healthy snack mix that my sis and me came up with from items we generally have in our pantry. It is best when made from all organic ingredients as this way you know youre eating the best quality possible. It is a nice alternative to crisps or other fatty/sugar laden snacks. Feel free to use other seeds, fruits and nuts of your choice. If you feel like being indulgent add some chocolate chips.
4 tablespoons sunflower seeds (organic preferred)
4 tablespoons pumpkin seeds (organic preferred)
4 tablespoons raisins (or golden raisins or currants, organic preferred)
2 tablespoons dried mango, pieces (organic preferred)
16 pretzel sticks, broken into smaller pieces (I use yeast free whole spelt ones)
Directions
Mix all the ingredients in a bowl and store in an airtight container if not using right away.
Enjoy! :).
Reviews
Most Helpful
Fantastic trail mix! What genius to combine all these good things- dried mangoes, pretzels, raisins, and seeds- together into a mix. I used mini pretzels but think that pretzel sticks are probably the best choice here, as they are less bulky and form to the other ingredients better (easier to grab a handful of all items this way). A great snack, thank you! [Made for the I Recommend Tag game]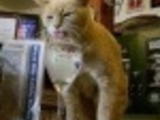 Loula, you did it again! Love this mix - it has things I like in it, and is easy to pack and keep in my cabinet at work, too, which makes it available when the vending machine is oh so convenient. I'm headed to the east coast in a week to support on hypercare, and I intend to take a bunch of this with me for healthy snacks - snacking when away from home is a recipe for disaster, and not only is this portable (and light for plane trips!), it's easy to assemble in a hotel room. This time I used jumbo golden raisins, doubled the pretzels (though I couldn't find the spelt ones), and was fortunate to find ghirardelli mini white chocolate chips to add some decadence. Super yum!! Thanks so much, Loula! Made for Veggie Swap 30, January 2011.

The perfect mix between sweet & salty!! DH gobbled this up on our 8 hour plane ride. He was very grateful as he is such a picky eater and plane food just doesn't cut it. This was very simple to throw together as we were heading out the door. Thanks for a tasty treat Loula!! Made for Veg*n Swap 29!!