Multi-Grain and More Bread (Bread Machine)
raisho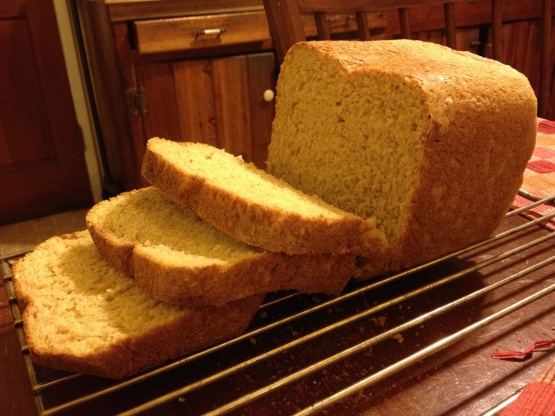 This bread is called "Multi-Grain and More" because it is so packed with good-for-you stuff. All those grains give it a full, rich flavor and enough body to stick to your ribs. If you want the benefits of cereal and the timeliness of toast, this is the bread for you! From Electric Bread.

Great bread. I only had 5 grain cereal so added 1 T sunflower, 1 t. sesame and poppy seeds. I did it in the ABM and baked in the oven at 350 deg. for 30 min.
Put ingredients in your bread machine according to your manufacturer's recommendations.
Success Hints: Any unsweetened multi-grain cereal should work in this bread.
For accent and crunch, sprinkle a few oats on top after the final rise.
This recipe can be made with the whole wheat, white, rapid, or delay bake cycle.