Ceezie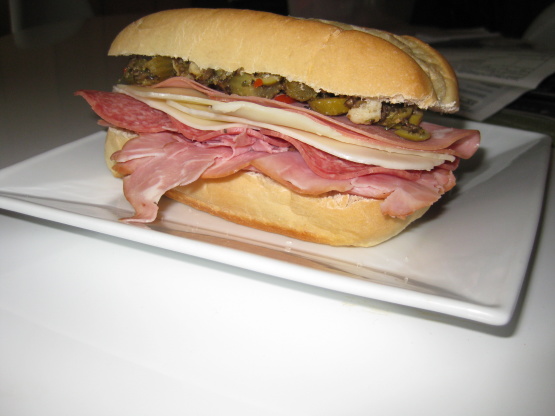 Make this sandwich with the olive mix recipe. I always seem to keep the olive mixture on hand and make this sandwich on a french roll - as shown in one of the pictures.
To prepare the sandwich, slice Italian bread evenly in half. Spread olive.
mix on both halves - use approx 1+ cup mix. Layer cheeses and meats evenly on top. Place two halves of sandwich together. Slice into wedges.