Moroccan Spice Rubbed Pork Chops
teresas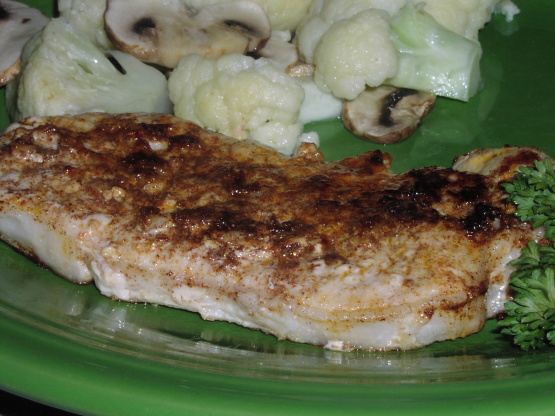 This is from The South Beach Diet Taste of Summer Cookbook.

First words out of hubby's mouth was...Wow, this is really good!...That's a five star in my book...I did have thin chops w/o bone so cooked them 4 minutes on each side...I found the cinnamon on the dominate side...so if it's not a favorite of yours I would suggest cutting it back a bit...this was quick and easy...no marinating time needed...thanks for posting this...it's a keeper...=)
In a small bowl, combine garlic, oil, cinnamon, coriander, cumin and paprika to form a paste. Press spice mixture onto both sides of each pork chop.
Light coat a grill or grill pan with cooking spray and heat to medium high. Grill pork until there is no trace of pink near the bone, 6-8 minutes per side. Sprinkle with salt and season with pepper to taste.