CoffeeB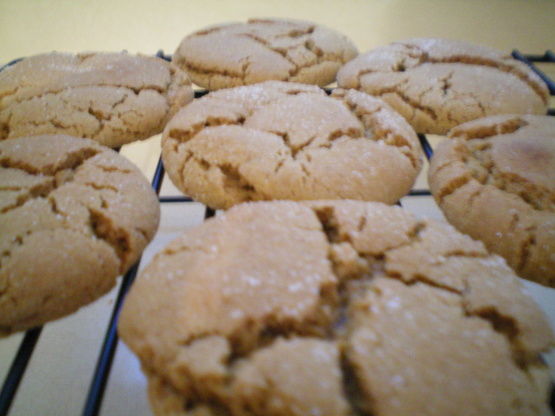 These are my dad's favourite cookies. He says they remind him of the cookies his mom used to make. Chewy and delicious....they scream for an accompanying cold glass of milk or cup of tea. Enjoy!

These are a nice spicy crisp cookie, great for dunking in coffee or tea.
Preheat oven to 350 degrees.
In a medium size bowl, mix the melted butter, 1 cup of sugar and the molasses.
Add egg and stir until well mixed.
In a separtate bowl, mix the flour, ginger, cinnamon, baking soda and salt.
Gradually add to the butter mixture, stirring until a soft dough is formed.
Shape the dough into 1-inch balls, then roll each ball in the remaining sugar.
Bake on an ungreased baking sheet for 10 minutes.