Annacia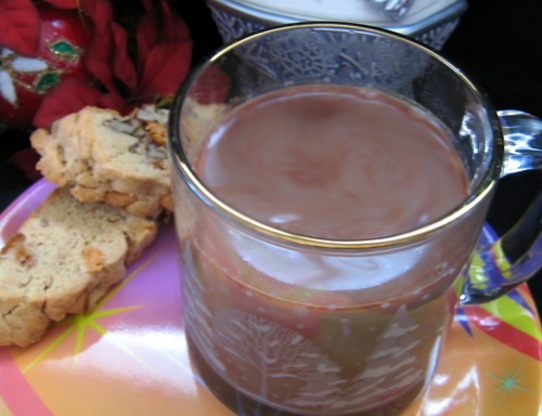 This appeared in a recent issue of Cooking Light and quickly caught my attention. Planning to make this soon but thought I would share it with the other coffee lovers on the website.

Toni - boy you have a winner here of a coffee drink! I really enjoyed all the flavors of the chocolate and the spices with the coffee. Because of how my coffee pot works I could not add the spices to the grounds so I made my coffee and put the spices in with the milk mixture on the stove. It probably was not as pretty mixing spices that way than brewing it but it still tasted fabulous! Thanks for sharing this gem! Made for the Potluck Tag Game :~)
Mix the cinnamon and nutmeg in with your coffee grounds. Prepare coffee using 5 cups of water as you normallty would would with your coffee maker.
In a heavy saucepan, combine milk, sugar and chocolate syrup. Cook over low heat, stirring often and making sure the milk does not actually boil. Once the sugar has dissolved, add the vanilla and brewed coffee to the milk.
Pour into cups.
Serve immediately.