2Bleu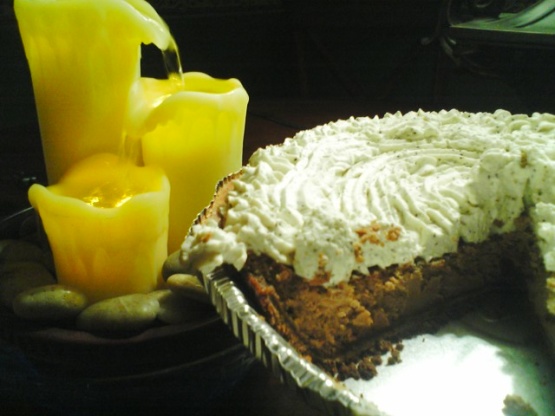 What is better than chocolate and coffee?! Yum! Posted by request! :)

This is awesome. Easy and subtle mixture of flavours. One thing (and this is not a complaint just an observation-indeed my own ignorance I am sure) but I assumed a 9" springform pan was the same size as a 9" pie plate so I ended up with double the amount of filling to what I needed so I now have to make another cheesecake...darn....so btw only cooked for about 35 minutes as a result.
Preheat oven to 325.
Crust:.
Stir together graham crumbs, sugar, and butter. Press into 9 inch springform pan.
Filling:.
Combine cream cheese and sugar until smooth. Add eggs in one at a time on low speed until combined.
Dissolve coffee granules with whipping cream.
Melt chocolate with whipping cream on top of double boiler or in microwave. Be careful not to scorch. Cool slightly.
Add chocolate mixture to cream cheese and blend well. Stir in sour cream and vanilla. Beat until smooth. Pour mixture into prepared pan. (I usually smack the pan down several times on the counter to get the air bubbles out.).
Bake in oven for 45 minutes - 1 hour or until set. Do not overbake. Leave cake in oven and door ajar with heat turned off for 45 minutes. Remove cake from oven. Chill overnight.
Flavored Whipping Cream:.
Just before serving, dissolve coffee into whipping cream and whip. Add in powdered sugar after soft peaks form and beat until stiffer peaks form. Garnish cake with flavored whipping cream. You may also garnish with chocolate curls, chocolate covered coffee beans, etc. :).
Enjoy!