JustJanS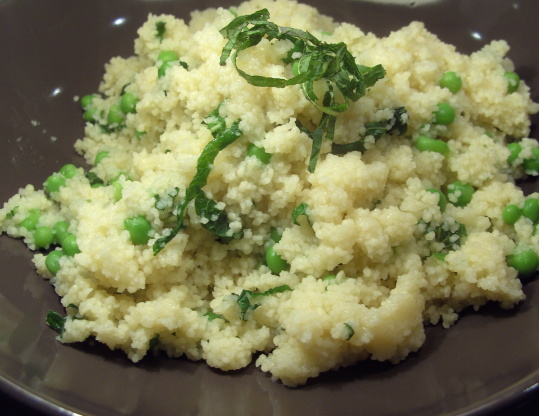 A tasty side dish for a Middle Eastern main. Cold leftovers are good too.
In a small saucepan bring stock to a boil.
Add peas and return stock to a boil. Stir in couscous and cover pan. Immediately remove pan from heat and let couscous stand, covered, 5 minutes.
Fluff couscous with a fork and stir in mint, lemon juice, olive oil, and salt and pepper to taste.