Boomette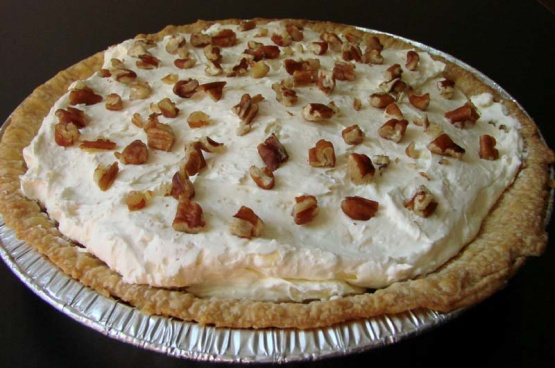 This luscious, silky pie calls for a baked pie shell, and the flaky contrast with the gooey filling is really good. But if you're running short on time, you can substitute a graham cracker crust to eliminate that step. Do remember to chill the pineapple though. Simply put the can in the refrigerator as soon as you bring it home from the grocery store. Taken from the "From Storebought to Homemade" cookbook. Note: cooking time is refrigeration time.

UUUMMMM!!! I had this pie at a friend's luncheon, came home and looked up the recipe so I could make one myself and this is it!!! DELICIOUS!! Thanks Jonesies!!
If using a traditional pastry shell, bake it according to package directions.
Combine the cream cheese, sugar, pineapple and Cool Whip; blend well.
Transfer the filling to the pie shell and, if you wish, sprinkle the top with chopped pecans.
Cover and chill for several hours.