Alskann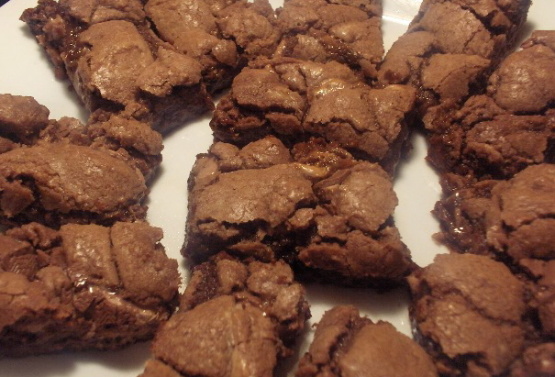 I was searching the net for some new bar cookies/brownies since I have to prepare several dozen baked goods to sell during intermission of our Summer Youth Theater performances at the end of this month. There's always large crowds and the homemade baked goods always sell faster than the store bought. I came upon this recipe and thought what could be better than my favorite candy bar and sweetened condensed milk!

I have this recipe. So easy and my children love it!
1

(18 1/4 ounce) package German chocolate cake mix
3⁄4 cup butter, melted
2⁄3 cup sweetened condensed milk

1

(13 ounce) bag Milky Way miniature candy bars, chopped
Preheat oven to 350.
Mix cake mix, butter and sweetened condensed milk together. In 9 X 13 pan spread 1/2 of the mixture.
Bake for 10 minutes.
Remove from oven and sprinkle chopped Milky Ways on top. Take the remaining mix and drop randomly over Milky Ways. You do not need to smooth it out.
Bake for another 20 minutes.