Microwaved Bananas Foster
diner524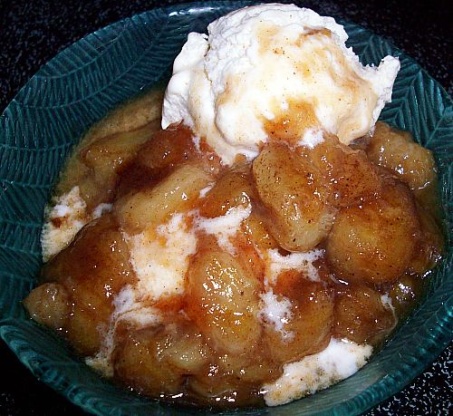 All the flavor, none of the fuss. Perfect to make one hardy serving or two small servings.
Wow great way to quickly make wonderful Bananas Foster!!! I made this exactly as written, except didn't use lemon peel. Just loved this delicous dessert and that it was much easier in the microwave. Thanks for sharing your recipe. Made for a bonus tag in potluck tag.
Melt butter in 8-ounce custard cup on high for 30 seconds; slice banana and add to melted butter.
Combine brown sugar, cinnamon and lemon peel; sprinkle over sliced bananas.
Cook on High for 45 seconds to 1 minute, or until banana is soft.
Warm rum in glass measuring cup on High for 8 seconds; pour over bananas and carefully ignite. After the alcohol has burned off, serve over ice cream.