Bergy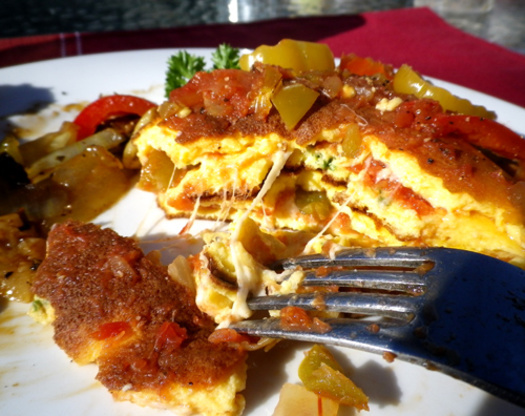 A new twist on an old breakfast classic.

Top Review by Bergy
Easy Tasty omelet. I served the green peppers on the side along with mushrooms & Onions. I used a cumin Gouda cheese (had it on hand) Excellent flavor - Thanks Matty for a lovely Sunday Brunch
11 Oct 2008 Made it again for Thanksgiving Brunch Lovely Thanks Matty
24 July2010 Yep made it again
Combine first three ingredients in bowl and mix well.
Heat up small skillet with oil over medium heat, add mixed ingredients.
As the omelette cooks lift edges with spatula and mix centre so it is not too thick.
When omelette is relatively solid add other ingredients and allow cheese to melt.
Fold in half and serve.
Enjoy!