Pam-I-Am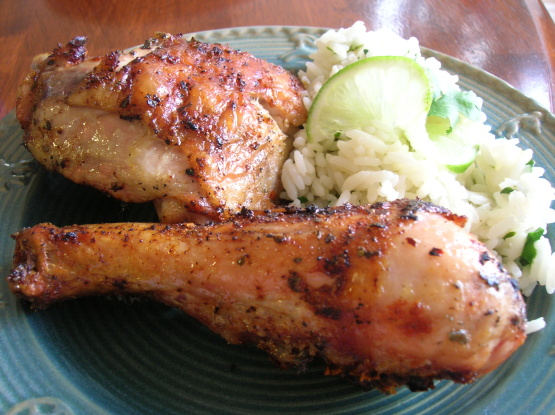 This rub is great for chicken, fish, veggies or pork. The chicken tastes like El Pollo Loco chicken to me(a fast food chain in California). For extra heat, double the red pepper flakes!

I love this on some boneless chicken breast. I made a marinade with the dry rub by adding the juice of about 5 squeezed limes and let marinade in a ziploc bag for 3 hours then cooked on a grill.
In a small bowl, combine ingredients; mixing well.
Rub the mixtgure evenly on chicken (whole or pieces) or a meat/veggie of your choice and grill or broil as desired.