Metric Jester's Creamy Vegetable and Potato Soup for One
Nif_H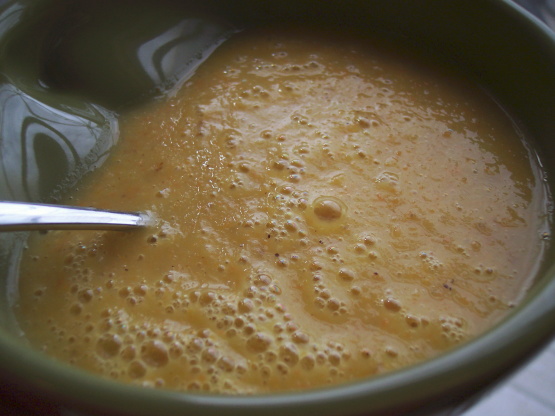 I threw this together one night when I was in a hurry, and it tasted so good, I just had to share it.

Top Review by Nif_H
What an easy and healthy soup! I used 1 teaspoon of olive oil and organic chicken stock. I found the fennel seed to be quite overpowering so I think that I would even cut it out next time and add more nutmeg. This is a very large serving and the whole thing counted as 6 WW pts! I tried using an immersion blender but had problems with the strings in the celery so I just used the blender. Made for my adopted chef for this round of Pick a Chef. Thanks Mestric Jester! :)
Liquid could be chicken stock, vegetable stock or water.
chop everything.
scramble fry first 7 ingredients until very soft.
add salt and pepper (as desired).
add baked potato to pot
if potato is cold, you will need to warm it up here.
add liquid 1/4 cup at a time stirring continuously.
once all liquid is added, blend with a blender or use a hand blender in the pot.