Tona C.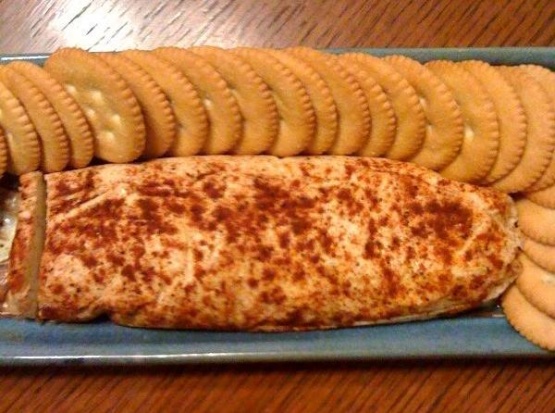 It's probably been 25 years since my father discovered this yummy appetizer in the IGA store in Mexico, MO. One of the butchers made the cheese logs to sell in the meat department, and I think his name was Meng (could be first name or last name). After making the logs for the last 2-3 years, I find it easier to serve as a cheese spread stored in an air-tight deli container. Since I'm revising the recipe this year, I've included variations (all tried and tested) for Mild, Medium & HOT! From the kitchen of Howard Thornburg, Moberly MO

Great stuff here! Thanks for the memories & for sharing!
MILD VERSION:.
Blend the cheeses together in food processor until they are smooth in consistency and become one color. While blending, add 4 teaspoons of Worcestershire Sauce. Add the 4 remaining ingredients and blend thoroughly.
Divide cheese mixture into 3 parts and place into 3 small deli-type storage containers. Seal the lids of the air-tight containers and refrigerate for 1-2 hours.
Remove from refrigerator after chilling and press the cheese mixture firmly into the container and out to the edges with a small spatula.
Sprinkle each container liberally with chili powder making certain that the the cheese spread is completely covered.
Seal the containers again and place in refrigerator for at least 24 hours.
Serve as a cheese spread with you favorite crackers.
MEDIUM VERSION:.
Add an additional 1/4 teaspoon each: red pepper; garlic powder; & paprika.
HOT VERSION:.
Add an additional 1/2 teaspoon each: red pepper; garlic powder; & paprika.