Melt-in-your-mouth Cookies
flower7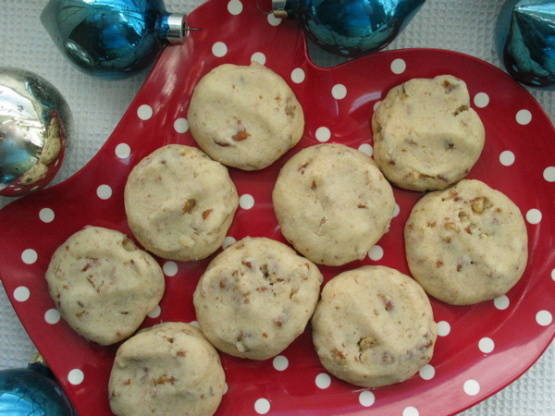 These cookies really do melt in your mouth, and they're just as good without the pecans if you don't have them to hand.

Heeding the reviews about not being a sweet cookie, I took the liberty of drizzling red & green powdered sugar glazes over the cooled cookies. The result was a pretty cookie that was just sweet enough and produced over 6 dozen little melt-in-your-mouth gems! Thanks, Sackville, I'll make these again!!
Cream butter and sugar together.
Add water and vanilla to the mixture.
Gradually add flour, fold in nuts.
Roll dough into 1 inch balls.
Place on ungreased baking sheets and flatten with fingers.
Bake at 300 F for 20-25 minutes.
Cool on a wire rack.