Melachino ( Greek Wedding Cake)
magunje1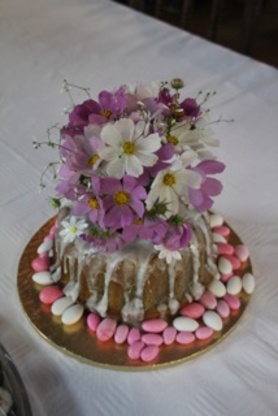 My mother makes this in a bundt cake pan for Christmas.A very moist,dense cake.

Top Review by Carob
This is a great recipe. I thought the glaze would make it too sweet- it seemed as it was so much. I was wrong, it gave a nice sweet finish to the cake, It was scrumptious. My 10 year old nephew even thought it was terrific. I might have been generous with the spices,but it only added to it.Yum
Cream butter and sugar.
Beat in eggs one at a time.
Add milk alternately with sifted dry ingredients.
Stir in lemon juice.
Bake at 350 degrees for 45 minutes.
While cake is still hot drizzle with glaze.