CandyTX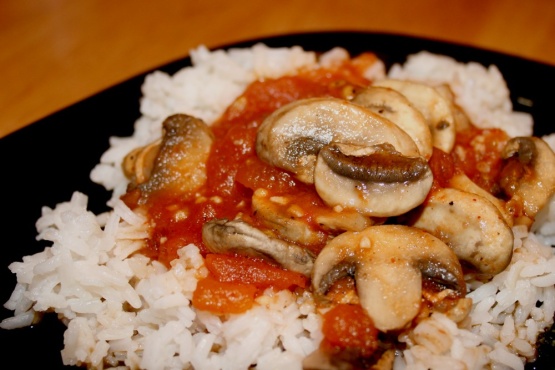 This is excellent over pasta or cous cous. Go easy on the cinnamon and heavy on the mushrooms. Serve warm or cold.
Peel and chop the tomatoes.
In a saucepan, combine tomatoes, wine, tomato paste, garlic, shallots and a pinch each of cinnamon, salt and pepper.
Simmer for 8 minutes.
Add rosemary and mushrooms and cook until mushrooms are just barely tender.