Mediterranean Couscous Toss
KaraRN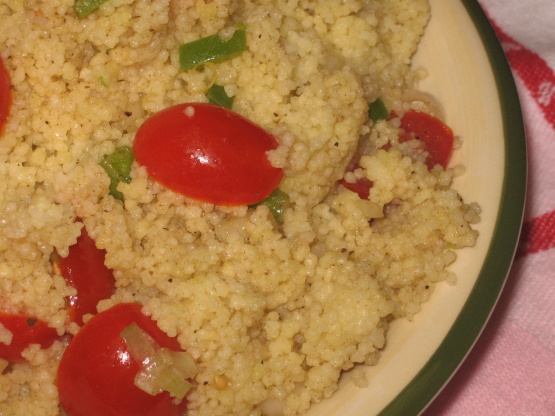 This is a recipe from Cooking Light. I haven't tried it yet, but it looks good! You can use basil, cilantro or mint instead of the sage.

Light and refreshing. Great to bring to a BBQ. Great the nextday. Would be great in a lunchbox. You could add olives and feta but it's great as is.
Bring broth to a boil in a medium sauce pan.
Gradually stir in couscous.
Remove from heat, cover and let stand 5 minutes.
Fluff with a fork.
Combine couscous, tomatoes, and remaining ingredients in a large bowl.