ChefLee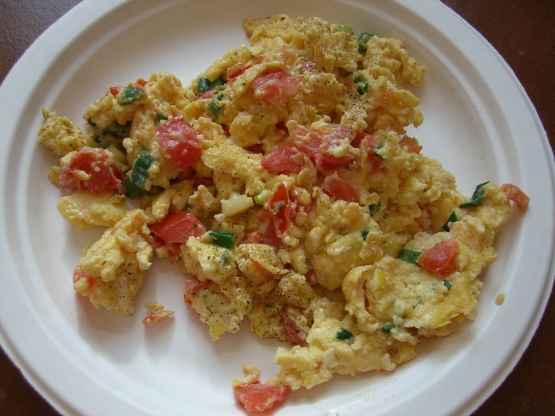 I threw this together with stuff I had around the house and it tasted really good!! This recipe is for one person but you could easily double it and just use a larger skillet. Hope you like them!
In a small non-stick skillet, cook your eggs for about a minute then add onion and tomato.
Keep cooking the eggs and stirring constantly then add Lawry's.
When eggs are almost cooked but still liquid, add the mascarpone cheese and stir well until it melts with the eggs.
Serve with a dash of pepper.