Parsley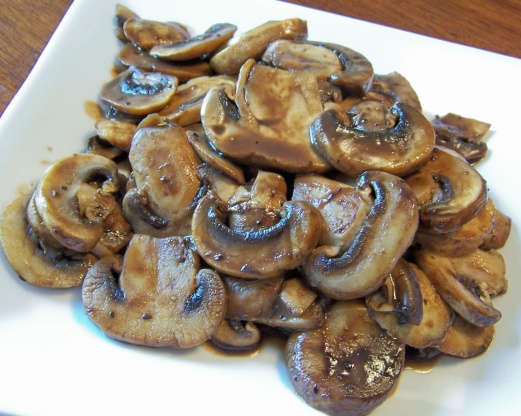 This is a wonderful side dish that goes well with grilled beef or chicken.

Top Review by Ducky
This was easy to make and tasted good. The mushrooms had a nice color also. The recipe doesn't indicate what to do with the balsamic vinegar so I just added it with the water. Next time I will add a little less of the balsamic vinegar and more of the mustard as that suits our preferences better.
Heat oil in large skillet over medium heat.
Add mushrooms and cook for about 5 minutes or until brown.
Combine water, vinegar and mustard and add to skillet.
Simmer until liquid is reduced by half.
Remove from heat and add lemon juice.