3 ounces butter
3 Mars bars
3 cups rice bubbles
Directions
Cut up butter and Mars bars into coarse even chunks. Melt in microwave for 3 minutes (or until melted). Stir at minute intervals.
You have to be very CAREFUL so that you don't burn the chocolate and butter! (3 mins on high is an estimate as microwaves vary, This also varies with how small you cut the Mars bars and butter).
After the butter and Mars bars have melted, stir in 1 cup of rice bubbles at a time.
Place mixture in a slice tray and place in refrigerator until hard.
Most Helpful
I don't know how the others did this recipe, but I followed the directions exactly and these were terrible! They were dry and crumbly, needed something more.
These were really really good. I had some rice crispies that I wanted to use up and these squares gave me the perfect excuse. We had a young visitor to dinner with her parents and she really enjoyed them as well. Thanks for a delicious and easy recipe that I know I will be making again!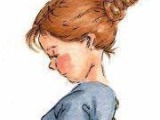 This was very interesting. I made this for my nieces about a month ago actually (sorry for not rating, but I thought that I had). They were very excited about trying them, and ate them up as soon as they could. I thankfully got 1 bar before they got to it and I was very surprised at how good it actually was. Thank you for this recipe. Keep um' comin'!