Sara 76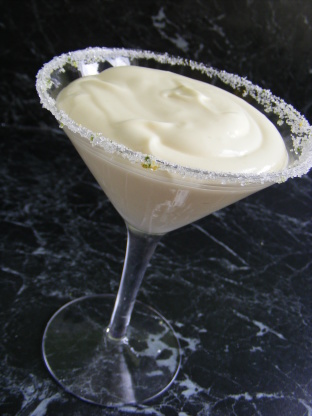 Serve in sugar-rimmed margarita glasses for a fun presentation. Cook time is chill time. From Hotter Than Hell.
Combine sugar with 1 tsp lime zest. Rub the rims of 4-6 margarita glasses with lime wedges to moisten, crunch into granulated sugar mixture, and place in the freezer.
In a separate bowl, combine remaining lime zest, condensed milk, Triple Sec, tequila, and 1/3 cup lime juice. Set aside. Whip cream until stiff peaks form. Fold whipped cream into tequila mixture, working carefully to keep the air in the whipped cream. Spoon into prepared frozen glasses, making sure not to disturb the sugared rims. Refrigerate for 4 hours or until firm.