ukichix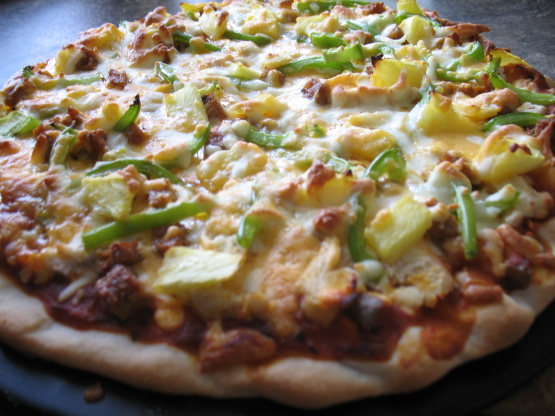 This recipe is influenced by it's namesake on the Boston Pizza menu. Being Gluten Intolerant, I scope out the Pizza menu's and duplicate them at home on my own crust! I love this one!
top crust in the following order.
Salsa (I prefer throwing the salsa in the blender and pureeing to a finer sauce).
1/2 of the cheddar and mozzarella.
chicken.
sausage.
pinapple.
green pepper.
remaining cheese.
bake in oven 450F 12-15 mins or until bubbly and brown.