Maple Barbecue Chicken - Crockpot

I found this recipe while going through some old files. It came in an email I received back in 2002. Says the source is "Lazy Recipes." I don't know if that's a website or a cookbook or what, but this sounds like a good recipe for the lazy!
Directions
Combine all ingredients in crockpot. Cover and cook on LOW for 7-8 hours.
Remove chicken, shred and return to pot.
Reviews
Most Helpful
This was really simple to make in the crockpot! I added about 2 tbsp of honey to give it a little more oomph. We had it with mac n cheese and a green salad. Thanks for sharing!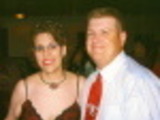 I was SO looking to fwd to cooking this up! I was not as excited to eat it however. I was reminded of Spaghetti O's. The flavor was quite bland w/ketchup being the only real flavor. I'm thinking perhaps w/the addition of brown sugar it c/b a real winner. I choose to cook this on the stove using pre-cooked grilled chicken and served it over Jasmine rice w/a side of steamed veggies.