Kim127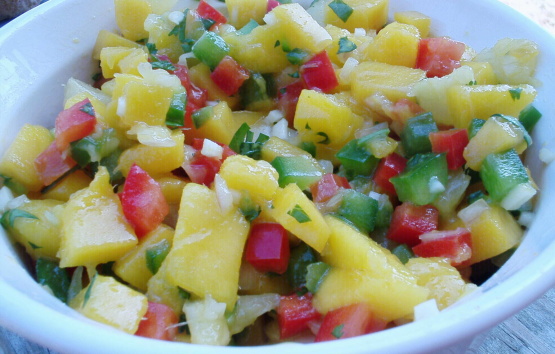 Want to Dance!!!!!!!! You can also use it as a dip for tortilla chips, place on a bed of greens,top grilled fish, pork or chicken or spread on softened cream cheese for a cracker spread.

this is delicious and very refreshing. i did cut the oil down to 1 tsp, i usually omit it from salsas, and i substituted fresh basil for the cilantro- the fresh ingredients this time of year are marvelous!
Mix together all ingredients in a bowl.
Serve with chips or over grilled tuna, salmon, chicken or pork!