Mango Kerabu (Spicy Sweet Mango Salad)
gailanng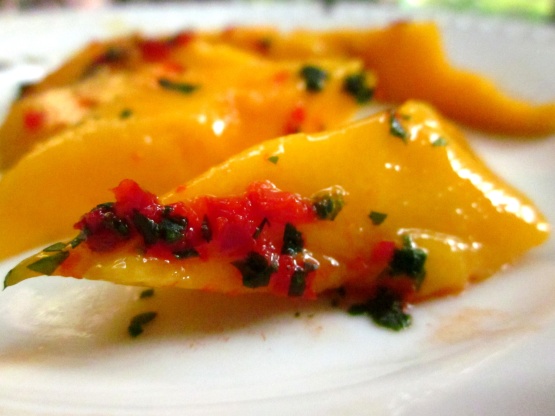 Mango kerabu is a spicy sweet salad which is a speciality of the northern eastern side of Malaysia. This kind of salad is very popular across the border in Thailand.

This was deLISH! I was looking for something healthy to snack on, and just happened to have 2 mangoes in the fridge and cilantro and mint growing in my herb garden outside. I didn't have sambal oelek, so I used a squirt of sriracha instead. This is definitely one of my faves now.
Dice mangoes and combine with other ingredients.
Mix well and serve chilled or room temperature.