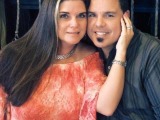 Mai Tai - a tropical and fruity rum drink.
1 fluid ounce dark rum
1 fluid ounce amaretto liqueur
3 fluid ounces orange juice
3 fluid ounces pineapple juice
1 dash grenadine
Directions
Fill a 12 ounce glass with ice cubes.
Pour in rum and amaretto.
Fill remainder of glass with half orange juice and half pineapple juice.
Add a splash of grenadine for color.
Reviews
Most Helpful
Loved it!!! Perfect blend of flavors and so summery!
LOVED IT! These taste wonderful plus you don't have to have the odd-ball ingredients, thanks Juenessa for a definite keeper that I've already made several times just in the last two weeks :)

Very nice fruity drink. Completes my evening. I didn't have Dark rum so I used gold label rum. Thanks for posting Juenessa