Baby Kato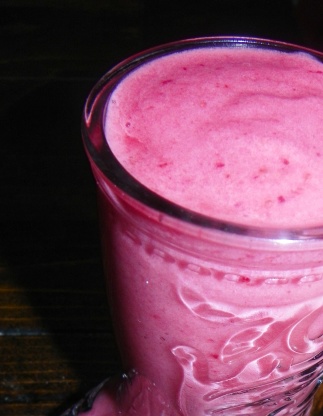 This is one of my favorite recipes out of the cookbook that came with my Magic Bullet blender. Of course you can make this in a regular blender as well.

Delicious combination. I couldn't decide between orange and pineapple juice, so used a mix of the two. Wonderful treat on this hot summer day!
Place peeled banana, frozen berries in container. Pour enough orange juice in to cover the fruit.
Blend until smooth. pour into chilled mug or glass.
Serve immediately.
Enjoy.