Bayhill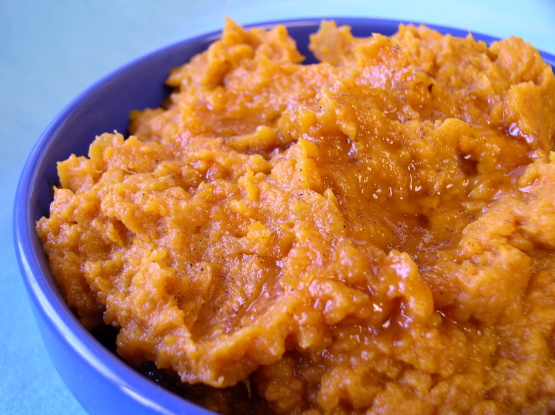 Spiced sweet potatoes or yams, using madras curry powder or garam masala.
chop sweet potatoes into 1 inch squares.
steam in steamer basket over medium-low heat for about 20 minutes or until fork tender.
place in bowl and mash with butter until almost smooth.
add salt and curry powder. continue to mash until blended.
add honey to sweeten to your liking.