Redsie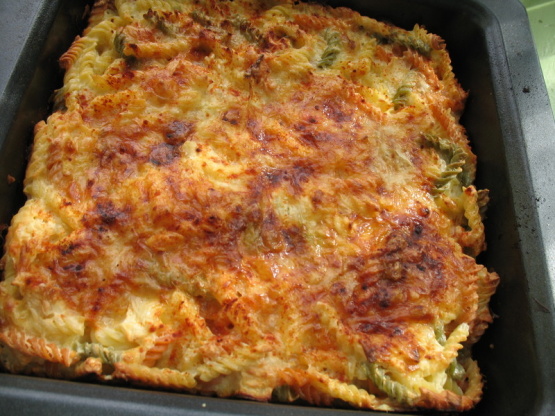 This is a recipe passed down from my Grandmother. Our family loves this comforting side dish.

Moist and very cheesy. I was a little short on sour cream so used about 1/4 cup yogurt. Used all lowfat products except cheese. Don't know that I'd call this mac and cheese exactly, more of a baked noodle dish. Had a tangy bite, and the cottage cheese chunks were evident which I expected the kids to balk at, but they all loved it!! Thanks for sharing the recipe!
Cook macaroni according to package directions; drain well.
Combine cottage cheese, sour cream, egg, salt, and pepper.
Add shredded cheese, mixing well.
Stir in the cooked macaroni.
Pour into a greased 9 X 9 X 2 inch baking dish.
Sprinkle with paprika.
Bake at 350 degrees for 45 minutes.