M&m Chocolate-Chocolate Cookies
Kroeplin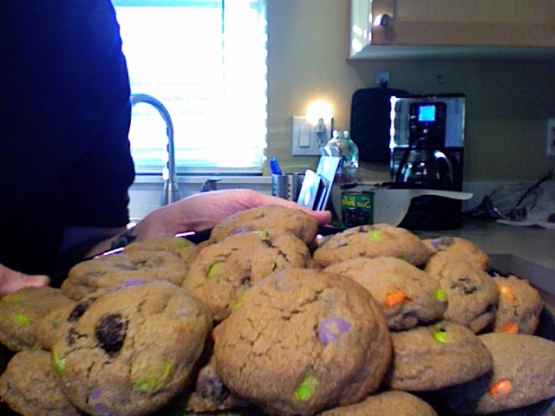 I have no idea if this one is already posted since I couldn't search for M&Ms. Another recipe I collected at Christmas time and can't remember where it comes from.
Preheat oven to 350°F.
Cream butter and sugar together; add egg and vanilla and beat until light and fluffy.
In a separate bowl, combine flour, cooca, baking soda, and salt; gradually blend into creamed mixture.
Stir in M&Ms until evenly distributed.
Drop by spoonfuls about 2-inches apart onto an ungreased cookie sheet.
Bake 9-13 muinutes.
Cool and store in an airtight container.