Annacia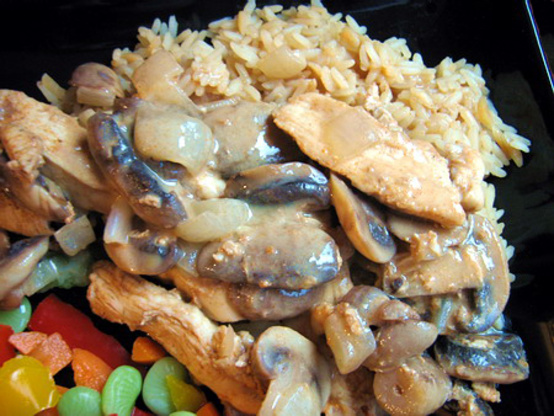 A quick and easy low fat atroganoff recipe from England.

I made a large change in that I used sliced chicken breast in place of beef. That was because I enjoy Strogonoff but rarely eat beef. It made the adaptation in with flying colors. I used fresh mushies and fat free sour cream. Even with the chicken it retains the lovely Strogonoff flavor and with the chicken slices it only took about 20 mins!
Cook onion, mushrooms and paprika together in wok, on a med/high heat, till soft and well coloured.
Add garlic and beef, cook for a further 10 minutes, stirring regularly.
Add water, turn down heat and leave to simmer for approx 1 hour with lid on wok.
Add creme fraiche and stir in gently, cook for a further 1/2 hour.
Serve on a bed of boiled rice.