zori2559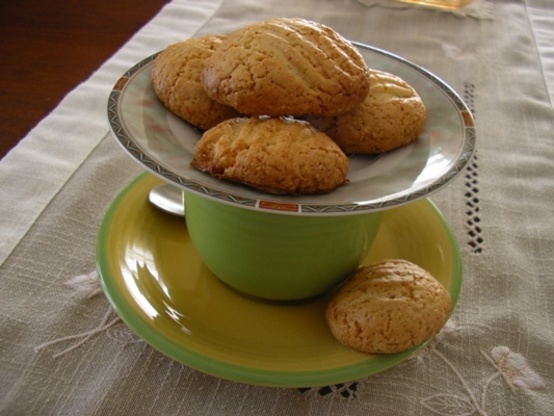 These are my favorite cookies. I love to eat some with a nice cup of tea at the afternoon. They are crispy and very tasty.

Top Review by Mami J
I made half of this recipe. I used sugar substitute, orange juice because I didn't have lemon and no nuts because I ran out. They puffed out more because I forgot to halve the amount of b. powder, but they were still very good. I liked the sweet and spicy flavor that they have. Also, I shaped them into balls instead of rolling them out and dipped them into the cinnamon/milk mixture. Will make again (I love that they are low fat!) Thanks! Made for Spring PAC '09.
Preheat oven to 375°F
In a small bowl combine milk and 1 tsp cinnamon, set aside.
Cream butter with the sugar, the egg whites and the lemon juice until fluffy.
Combine flour, powder, 1 tsp cinnamon, salt and nutmeg.
Add the flour mixture in the creamed mixture, stir in walnuts.
Roll dough onto a floured surface.
Cut with cookie cutter. It's optional. If I'm in a hurry, I just shape a little balls, then I place them onto baking sheets and then flat them with a fork.
Brush with the milk and cinnamon.
Bake about 10 minutes.