Low-Fat Buttermilk and Parmesan Cheese Dressing
Sageca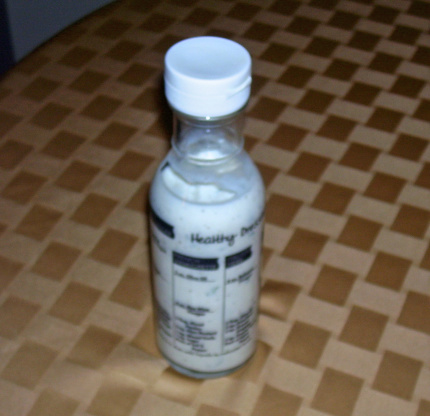 The fat can be further reduced by using low fat Parmesan but I think it makes the dressing too grainy.

Our dinner tonite for *Tag Nite in Iceland* included a mixed green salad (your dressing on the salad) + 4 other tags. Most Icelanders eat salads w/o a dressing, but I prefer my salads dressed. I used reg buttermilk I had on hand & a Kraft blend of shredded Parmesan, Romano & Asiago cheese I bought in the U.S. Like a prior reviewer, I saw garlic as a must here & added it. This dressing is very good! DH will normally only eat blue cheese dressing, but he liked this as well (I suspect due to the cheese component). Thx for sharing this recipe w/us.
Mix all ingredients together.
Serve over fresh salad.