Lithuanian Baltic Rye Bread (Sourdough)
This bread slices beautifully and is spectacular with lots of butter and cheese.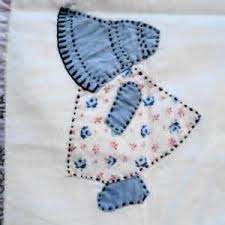 With the weather finally cooling down hearty, stick to your rib food has become appealing and I love sourdough rye so I tried this. Not only does this slice beautifully, it is moist with a tender crumb. that really surprised me because of all the heavy dark rye flour. I decided to try this in the bread machine and it worked! Tthe only thing that was different was the top of the loaf was lumpy since this loaf was not shaped by hand which would have made asmoother appearance. But no matter, it still had the strong sour dough rye flavor that I love and except for the bread machine part I followed the directions exactly.
1

tablespoon yeast (1 pkg.)
1⁄2 cup lukewarm water

1

teaspoon sugar

2

cups leftover coffee

1

(1 ounce) semi-sweet chocolate baking square
1⁄4 cup molasses

2

cups sourdough starter

2

tablespoons caraway seeds

2

tablespoons salt

2

cups 100% bran, cereal that's been ground in a blender

6

cups rye flour, about
Preheat the oven to 375°F degrees.
Proof the yeast in the lukewarm water with the sugar.
Bring the coffee to a boil, turn off the heat, and stir in the chocolate to let it melt. Add the molasses and stir again. Let cool until lukewarm.
Blend together the yeast mixture, the coffee mixture and the sourdough starter. Add the caraway seeds, salt, ground bran cereal and stir in the flour, cup by cup.
When you have a dough that you can knead, place it on a lightly floured (all purpose flour) work surface, kneading until elastic and shiny.
Place in a large buttered bowl, cover with a towel and let stand in a warm place to rise until doubled in bulk. This should take about 1 to 1 1/2 hours.
Take the dough out again and punch down a couple of times. Divide into 2 equal pieces, shape these into two round loaves and place on a buttered baking sheet. Cover with a towel and let stand in a warm place for about 1 hour or until doubled in size.
Bake about 50 to 55 minutes or until brown and the breads sound hollow when tapped with your finger. Cool the breads wrapped in a towel. Two loaves. Can be frozen.
Breads Of The World.