Lime Scales Remover from Kettles

This is a wonderful way to remove stains from the kettle. A good trick I learnt from the Asian Age newspaper.
Directions
Mix both in a kettle and boil.
Rinse and clean with detergent.
Pat dry, enjoy!
Most Helpful
We use 1 part vinegar to 2 parts water once a week for the coffee maker and it works wonderfully. Just be sure to run 2-3 cycles of water afterwards to rinse it out well. :)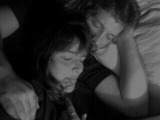 Wow! Cheap and easy way to clean up lime. I couldn't believe my eyes when I opened the lid to my kettle. I don't think I let the mixture boil long enough because there was still a slight ring of build up at the top. Only down side is now the kitchen is a little stinky. Time to go light up a candle!