Lighter Caesar Salad Dressing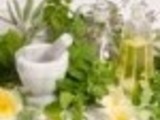 The original recipe is from Healthy Helpings by Norene Gilletz. It is creamy good and doesn't taste light.
Directions
Combine all ingredients and mix well;chill.
Delicious over Romaine lettuce or spinach.
Reviews
Most Helpful

This is really good, I did make one change of cutting out the salt and adding 2 finely minced anchovies (caeser isn't caesar for me without their flavour) and then it was perfect. It was just as good if not better than the eggy versions.
Now we're talkin'! This is excellent and I felt no need to explain how healthy this was to anyone eating tonight. I also used fat free mayo (I know, I don't always like this stuff) and it worked great here. Thanks for sharing this, Sage!