Light & Silky Whipped Cream Cheese Frosting
Ambervim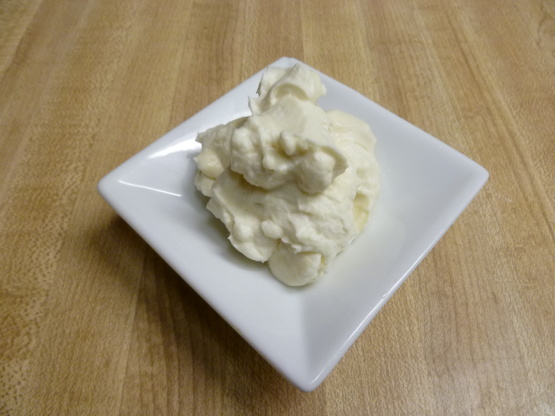 My new favorite cream cheese frosting recipe! I was making an impromptu dessert for company, was limited slightly by ingredients, so only having to use 3/4 c powdered sugar fit the bill! I didn't have any heavy whipping cream, so I subbed cool whip. It was easy & delicious! Thank you for posting.
Beat the cheese, sugar and vanilla until smooth and fluffy.
In a separate bowl, beat the heavy cream to nearly stiff peaks, then add the whipped cream into the cheese mixture and quickly and briefly beat to combine.
Do not over beat.